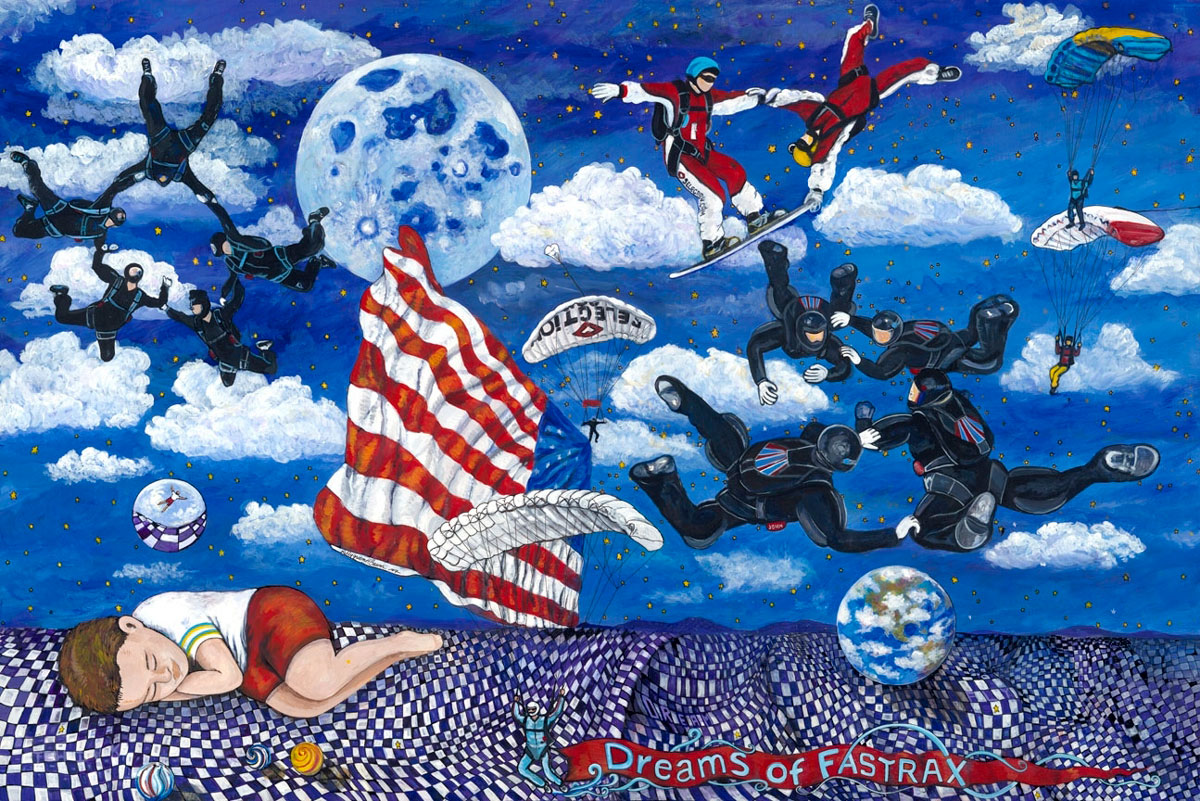 Dreams of Fastrax
The above painting hangs at our National Training Center and was commissioned in 2003. The painting represents one of our most important missions as a team, to fulfill dreams. Dreams of Fastrax was created in 2002 as a way to facilitate the dream of flight for terminally ill children. Team Fastrax™ travels throughout the United States visiting terminally ill children. In in many cases we take them flying in our aircraft, a local wind tunnel or in some cases on a charity skydive.
The Dreams of Fastrax program is 100% funded by our official sponsor SELECTiON.COM® and through the voluntary efforts of members of Team Fastrax™. If you know of a terminally ill child that has mentioned their dream of skydiving or flight, contact us today to coordinate a visit from Team Fastrax™.
Another unique program that Team Fastrax™ has is the Blue Skies for the Good Guys and Gals. We take wounded warriors that have lost limbs, eyesight or hearing for tandem skydives. Most of these jumps are coordinated through veterans groups or other charitable programs.  If you are a wounded veteran/Purple Heart recipient interested in skydiving, please reach out to us to learn more.
May God continue to bless you always with Dreams of Fastrax.