Team Fastrax™ performs at more than 275 venues each year throughout the United States above more than 20 million viewers.
What are the benefits of being a sponsor of Team Fastrax™;
A diverse audience base.
More than $100,000.00 of annual National media coverage in print and television.
Proven ROI for your investment
Unique way to connect with your customer.
Contact John Hart today to learn more about how Team Fastrax™ will take your marketing to new heights. jhart@teamfastrax.com

About our Official Sponsor SELECTiON.COM®

Founded in 1991 by a highly decorated military veteran and privately owned, SELECTiON.COM® has become the Nation's leading provider of pre-employment background screening services. They manage the largest network of courthouse criminal researchers, provide the fastest turnaround on criminal background checks, own the largest criminal database exceeding 700 million records and provide unsurpassed customer service. The SELECTiON.COM® web application FASTRAX Select, allows employers to verify an applicant's background information  securely, quickly and accurately from the convenience of a personal computer. The average turnaround time on criminal background searches is less than 2 business days with many reports being instant. Find out for yourself why thousands of employers nationwide rely on Selection.com to help them make smart hiring decisions.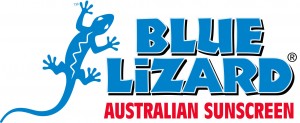 The Official Sunscreen of Team Fastrax™

TRUST THE LIZARD. WE'VE GOT YOU COVERED!
Dermatologist-recommended Blue Lizard Australian Sunscreen delivers clinically proven broad-spectrum UVA and UVB skin protection. Our products offer the most advanced, high-quality formulations to provide the ultimate in safe, water-resistant sun protection. Blue Lizard's patented BPA-free Smart Bottle™ serves as a valuable educational tool, as it turns blue (or pink for our Baby formula) in the presence of harmful UV rays. That's right. You bring the sun, Blue Lizard brings the magic.
While we prefer you choose Blue Lizard, we'll count it as a win if you understand the importance of sun safety and just use a sunscreen that works.  Visit www.bluelizard.net to find a retail location near you.

The Official Hamburger of Team Fastrax™
BUBBA burger® is now sold nationwide throughout the United States and Canada, as well as world-wide through the U.S. Military Commissary System.  BUBBA burger® is the #1 branded frozen burger in the United States. Try all eight of the burger varieties as well as all of the other great products they have available.  Visit www.bubbafoods.com to find a retail location near you.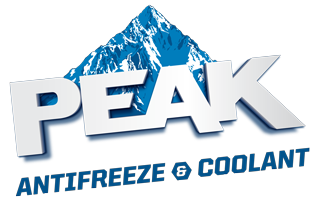 An Official Partner of Team Fastrax™
No big oil execs, no board of directors, and zero hype.
PEAK's parent company, Old World Industries, is an independent, family-owned business that has been a leader in the development and distribution of high-quality automotive products for over four decades.
Yes, there's a 40-year history of American ingenuity constantly pushing and never settling for less than quality products at a fair price. Forty years of entrepreneurs developing products for the most extreme climates & working conditions that equal billions of miles on the road in big rigs and billions of hours of heavy equipment in the mines and on the farm.
The PEAK brand has always been a little different – and always about the customer. We're not here to sell you more performance than your car needs just to make a few extra dollars for shareholders – We don't have shareholders.
Great products. Great prices. Do right by your ride and your wallet. Click here to find PEAK products at a store near you.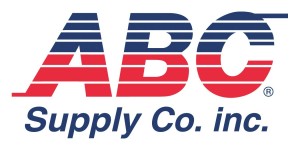 An Official Partner of Team Fastrax™
ABC Supply Co., Inc. is the largest wholesale distributor of roofing in the United States and one of the nation's largest distributors of siding, windows and other select exterior building products, tools and related supplies.  Since our start in 1982, we've grown to become a national organization with more than 490 branches and other facilities in 49 states.
Our success is the result of an unwavering focus on a single, simple guiding principle – treat contractors (large and small) with respect and give them the products and services they need to build their businesses.  We offer high quality products, superior service and competitive pricing, ensuring the contractors have the products they need – when and where they need them.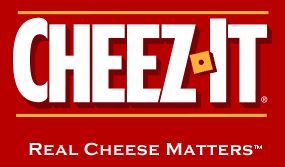 The Official Crackers of Team Fastrax™
For nearly 90 years, real fans of Cheez-It® have known that only our cracker offers that one-of-a-kind real cheese taste. That's because Cheez-It® is made with 100% real cheese. The recipe has hardly changed after all these years, and the cracker is still the same 1″x1″ square that it's always been. In recent years we've introduced several new Cheez-It® flavors, including White Cheddar, Reduced Fat, Duoz, Hot & Spicy, Pepper Jack, Whole Grain, and more. So, which flavors made you a real fan?

An Official Partner of Team Fastrax™