What Sets Team Fastrax™ Apart?
Experience & Ambition
Team Fastrax™ has performed thousands of exhibition skydives at every entertainment venue imaginable. The team has performed as far away as Moscow, Russia, Doha, Qatar, Yanchi, China, Normandy, France and other notable countries. The skydive team consists of many Armed Forces veterans and is approved to jump into highly-restricted airspace. We are the only civilian parachute demonstration team to have performed over Ground Zero on 9/11 in New York City, the Pentagon in Washington, D.C., Independence Hall in Philadelphia, PA and over the Arizona Memorial in Pearl Harbor, Hawaii.
More About Team Fastrax™
Team Fastrax™ is the largest professional parachute demonstration team in the world. The team roster has more than forty active members with a culmination of more than 175,000 skydives. A Team Fastrax™ demonstration skydive typically consists of multiple members exiting one of our aircraft over a large crowd such as an airshow or major sporting event and descending to a precise landing, thrilling the spectators.
Our parachute team jumps at balloon festivals, air shows, NASCAR, Indy Race League, Formula One, symphony performances, golf courses, amusement parks, tennis courts and veteran support events. The Team Fastrax™ professional skydiving team has performed at various sporting venues such as Major League Baseball, the National Football League, Major League Soccer, NCAA baseball, football and lacrosse, high school sporting events and others; sometimes dressed in mascot costumes and franchise uniforms.
Hollywood / Skydive Commercials
Our skydive demonstration performances can be seen in numerous movies and commercials and our world class stunt team has performed in multiple television shows. We know that the breadth and depth of exhibition skydiving venues are deep and wide and we have not seen it all, sometimes people surprise us with new and unusual venues, so surprise us.
Reach out to us today to learn more about how to have America's Skydiving Team perform for you. On Time, On Target, Every Time! (References available upon request)
From Notre Dame Magazine: Nicole Condrey '04 is the mayor of Middletown, Ohio, a city of 48,000 people to which she had no connection until 2017, when she moved there with her husband. The reason...
read more
From Journal News: Seven members of a Middletown-based professional skydiving team recently qualified for the 2022 World Parachuting Championships after competing in the U.S. Parachute Association...
read more
Saturday, September 9th, 2023, the Navy Midshipmen and Wagner Seahawks will face off for the first time for the Midshipmen's home opener at the Navy-Marine Corps Memorial Stadium. The game starts at...
read more
Saturday, September 9th, 2023, the Wake Forest Demon Deacons will host the Vanderbilt Commodores at Allegacy Federal Credit Union Stadium for their 2nd game of the season. The Demon Deacons are...
read more
Team Fastrax™ Giving Back Projects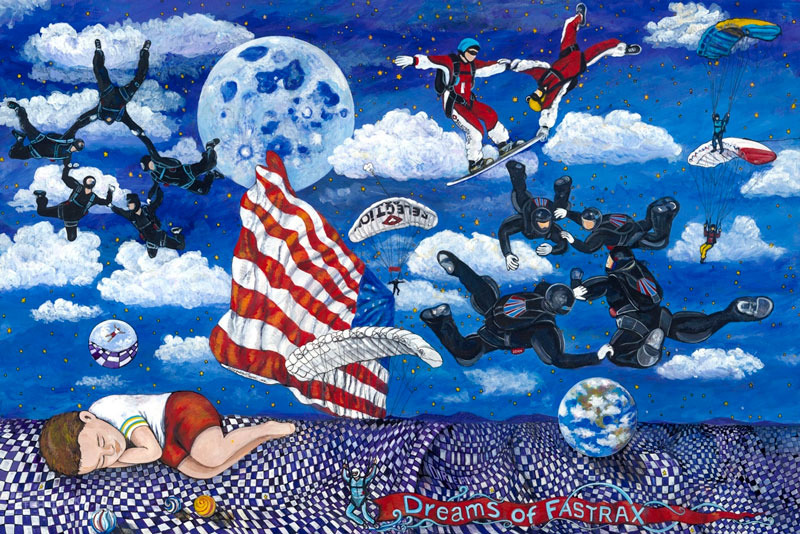 Dreams of Fastrax
The above painting hangs at our National Training Center and was commissioned in 2003. The painting represents one of our most important missions as a team, to fulfill dreams. Dreams of Fastrax was created in 2002 as a way to facilitate the dream of flight for terminally ill children. Team Fastrax™ travels throughout the United States visiting terminally ill children and in many cases takes them flying in our aircraft, a local wind tunnel or in some cases skydiving.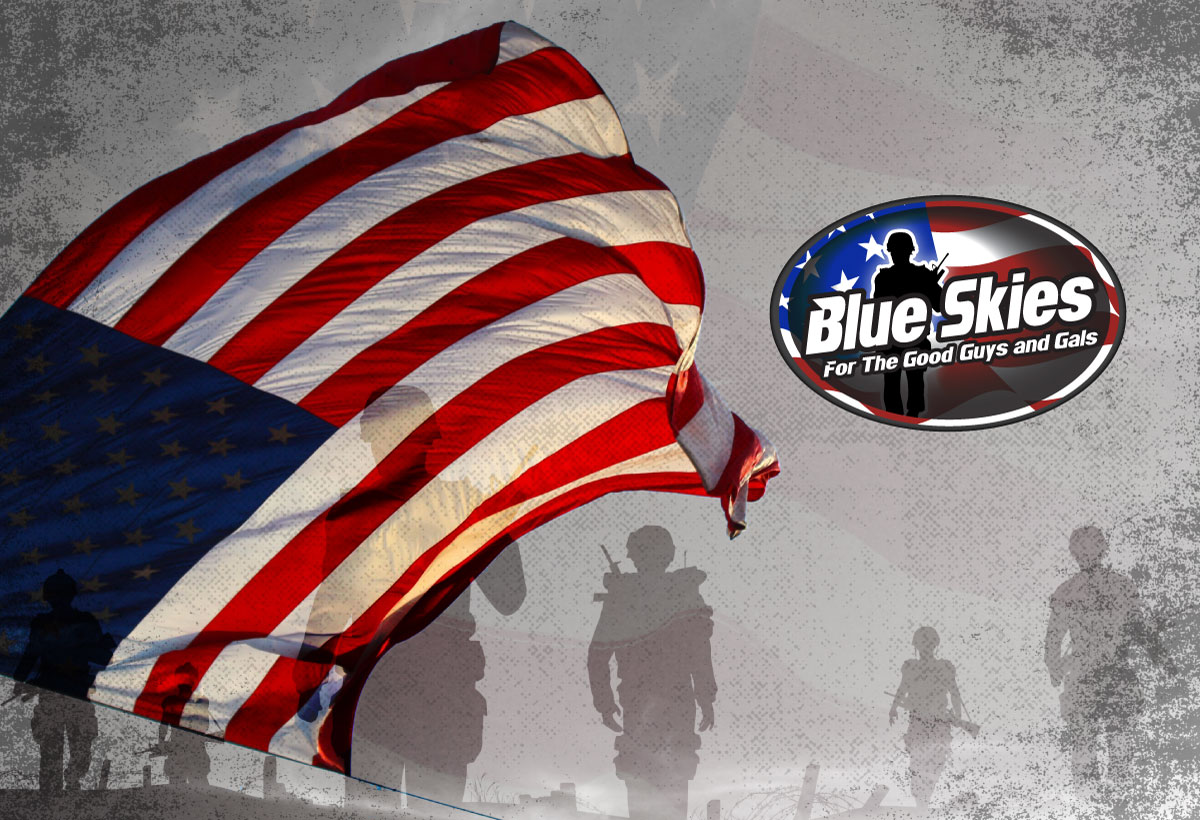 Team Fastrax™ Warrior Weekend To Remember
The Team Fastrax™ Warrior Weekend To Remember honors our Purple Heart Warriors and the families of fallen heroes by providing enriching, life changing experiences that facilitate new friendships and emotional healing.
The team focuses on adventurous activities as the back drop to facilitate the enriching, healing environment for our Purple Heart Warriors and Gold Star families. The deep bonding that forms between the warriors and volunteers is priceless and the experiences are non-denominational faith centered. There are activities that take place year round via hundreds of skydiving experiences with Team Fastrax™. These ongoing activities take place primarily at the home drop zone of Team Fastrax™, Start Skydiving. However, in July/August of each year Team Fastrax™ organizes a five day Warrior Weekend to Remember (WWTR) that is filled with activities for our warriors.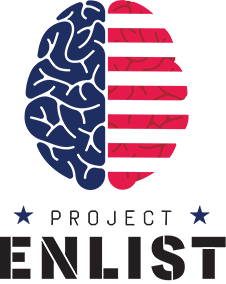 Team FastraxTM is a partner organization with Concussion Legacy Foundation (CLF)'s Project Enlist program. The goal of Project Enlist is to serve as a catalyst for critical research on traumatic brain injury (TBI), Chronic Traumatic Encephalopathy (CTE), and Post-Traumatic Stress Disorder (PTSD) in military Veterans. TBI due to improvised explosive devices (IED) and other military service-related causes is a significant problem for our active military and Veteran community. However, the scientific understanding of TBI and related disorders is in its infancy, and we lack accurate diagnostic tests for living patients and effective treatments. Service members diagnosed with TBI deserve our attention and support. Brain bank research is an essential step in developing effective treatments for TBI, CTE and PTSD so we can protect and support the heroes who courageously fight for our nation. Visit ProjectEnlist.org for more information.