What Sets Team Fastrax™ Apart?
Experience & Ambition
Team Fastrax™ has performed thousands of exhibition skydives at every entertainment venue imaginable. The team has performed as far away as Moscow, Russia, Doha, Qatar, Yanchi, China, Normandy, France and other notable countries. The skydive team consists of many Armed Forces veterans and is approved to jump into highly-restricted airspace. We are the only civilian parachute demonstration team to have performed over Ground Zero on 9/11 in New York City, the Pentagon in Washington, D.C., Independence Hall in Philadelphia, PA and over the Arizona Memorial in Pearl Harbor, Hawaii.
More About Team Fastrax™
Team Fastrax™ is the largest professional parachute demonstration team in the world. The team roster has more than forty active members with a culmination of more than 175,000 skydives. A Team Fastrax™ demonstration skydive typically consists of multiple members exiting one of our aircraft over a large crowd such as an airshow or major sporting event and descending to a precise landing, thrilling the spectators.
Our parachute team jumps at balloon festivals, air shows, NASCAR, Indy Race League, Formula One, symphony performances, golf courses, amusement parks, tennis courts and veteran support events. The Team Fastrax™ professional skydiving team has performed at various sporting venues such as Major League Baseball, the National Football League, Major League Soccer, NCAA baseball, football and lacrosse, high school sporting events and others; sometimes dressed in mascot costumes and franchise uniforms.
Hollywood / Skydive Commercials
Our skydive demonstration performances can be seen in numerous movies and commercials and our world class stunt team has performed in multiple television shows. We know that the breadth and depth of exhibition skydiving venues are deep and wide and we have not seen it all, sometimes people surprise us with new and unusual venues, so surprise us.
Reach out to us today to learn more about how to have America's Skydiving Team perform for you. On Time, On Target, Every Time! (References available upon request)
Team Fastrax™ Giving Back Projects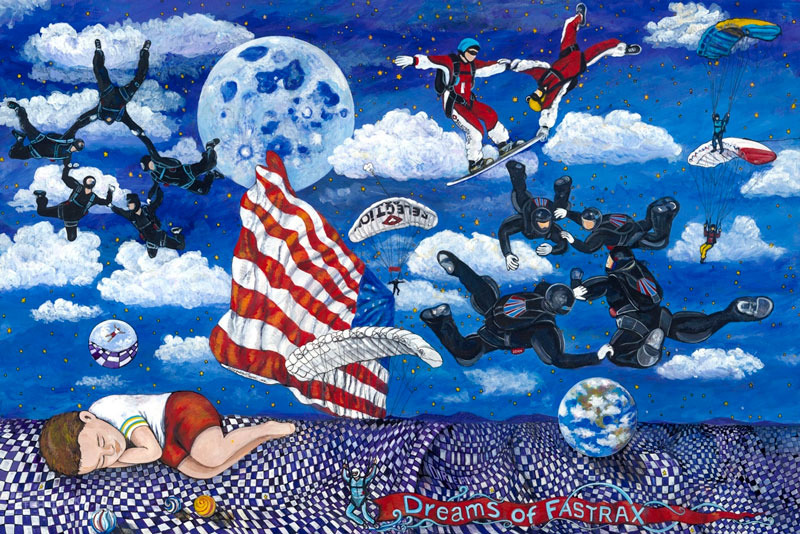 Dreams of Fastrax
The above painting hangs at our National Training Center and was commissioned in 2003. The painting represents one of our most important missions as a team, to fulfill dreams. Dreams of Fastrax was created in 2002 as a way to facilitate the dream of flight for terminally ill children. Team Fastrax™ travels throughout the United States visiting terminally ill children and in many cases takes them flying in our aircraft, a local wind tunnel or in some cases skydiving.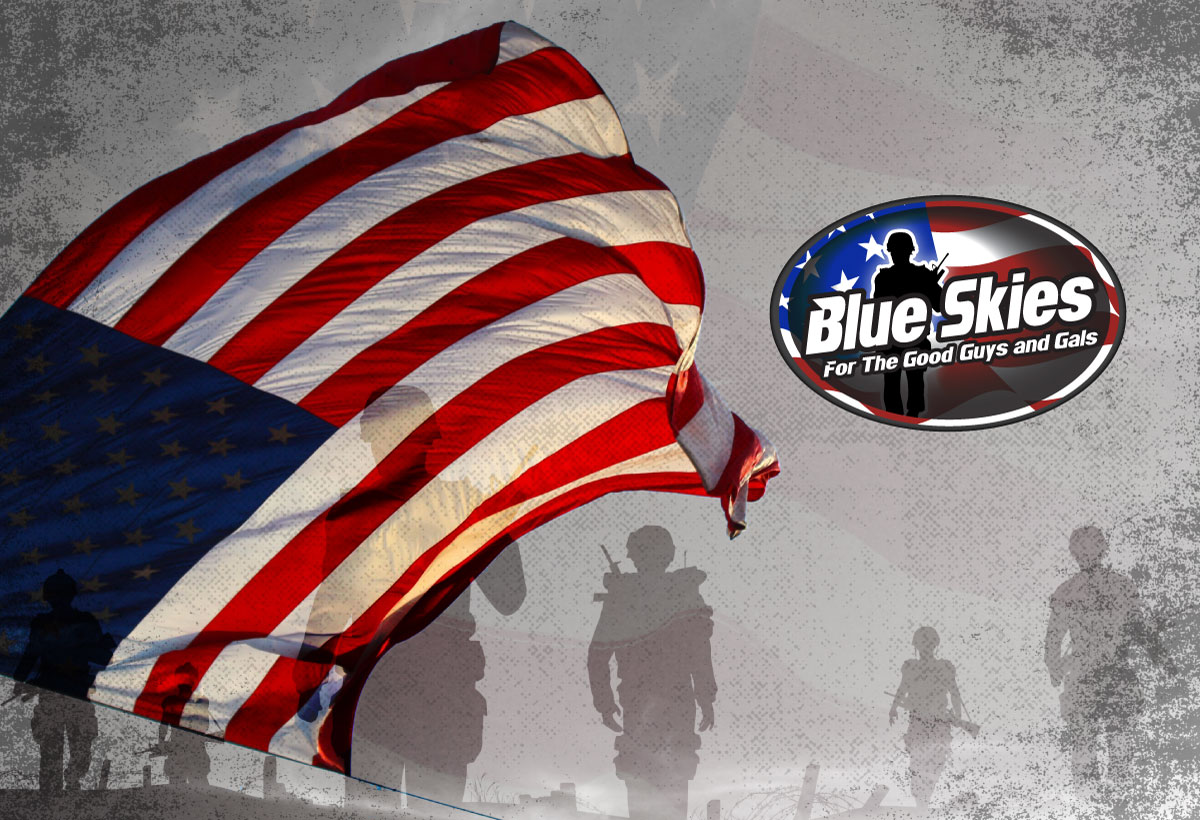 Team Fastrax™ Warrior Weekend To Remember
The SELECTiON.COM® Ohio Challenge Hot Air Balloon Festival and Team Fastrax™ Warrior Weekend to Remember is family oriented and fun. There are many public events where you can honor and meet over 40 combat injured warriors and more than 8 Gold Star Families who have made the ultimate sacrifice in losing a loved one in combat service to our Nation.