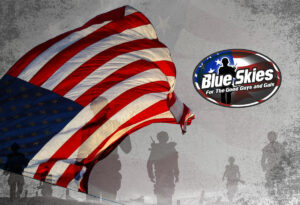 Starting on Friday, July 5, 2019, a two-day concert will be held in The Park at Austin Landing. The show is part of the First Friday and Saturday events happening all summer long.  
At 7:30 p.m. on Friday, July 5, spectators will look to the sky as Team Fastrax™ reverently jumps with their 2,000 sq. ft. American Flag and start the concert with a bang as the team executes a daring and technical aerial pyrotechnic performance. 
All the event proceeds go to Blue Skies for the Good Guys and Gals Foundation (BS3G), which honors our nation's veterans, Purple Heart warriors and the families of fallen heroes by providing enriching, life–changing experiences that facilitate new friendships and emotional healing.  
"Team Fastrax™ is excited to be at July's First Friday and Saturday event," commented John Hart, owner of Start Skydiving, and Founder of Team Fastrax™. "We encourage everyone to come out, enjoy the festivities, and support BS3G." 
According to the Austin Landing website, on Friday, The Menus and Arctic Clam are performing with a fireworks show following the concert. On Saturday, Bruce in the USA is the headliner, and 33 People is the opener with a special effect show after the concert. Food trucks will be available all night. 
For more information on the event or to purchase tickets visit the Austin Landing website. 
 Team Fastrax™ dedicates every performance to a local fallen hero. They may be gone but are not forgotten. This performance by Team Fastrax™ is dedicated to Corporal Dyke Coursen and Army Sgt. Daniel L. McCall. For information on Corporal Dyke Coursen, visit the Officer Down Memorial Page website. For information on Army Sgt. Daniel L. McCall, visit the Honor the Fallen website. 
Team Fastrax™ is sponsored by SELECTiON.COM®, a nationwide provider of criminal and pre-employment background screenings also referred to as a Consumer Reporting Agency. Headquartered in Cincinnati, OH, SELECTiON.COM® is a veteran-owned company that has been in business since 1991 and offers more than 35 background and data collection services.